Limited in doing fun activities
Complacently & decreased motivation. Limited in doing fun activities. Body falling apart and breaking down.
Your precious time is weighing you down and holding you back from making health a priority.
It's time to make you number 1 and have the life you want.
Feel stronger, fitter and finally
Stick to a program that works
Unlike other gyms where you feel out of place here at Electric Fitness we are people where staying active is the main priority. Classes are capped at 12 people to maximize the quality coaching you receive.
Increased happiness
Strong mind & body
Life becomes easier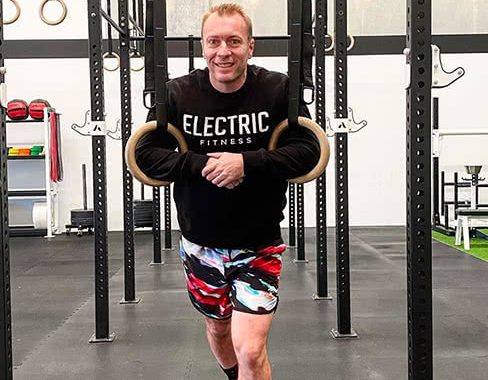 Chris Morton, Founder
We know how hard it is to get active with a busy schedule
Chris, the founder of Electric Fitness was a business owner for over a decade and struggled with running a successful business along with his family life and his own health.
He wasn't getting the answers he was looking for from traditional gyms and functional fitness programs so he setup Electric Fitness to help clients like him get the results they are really after.
Life changing

transformations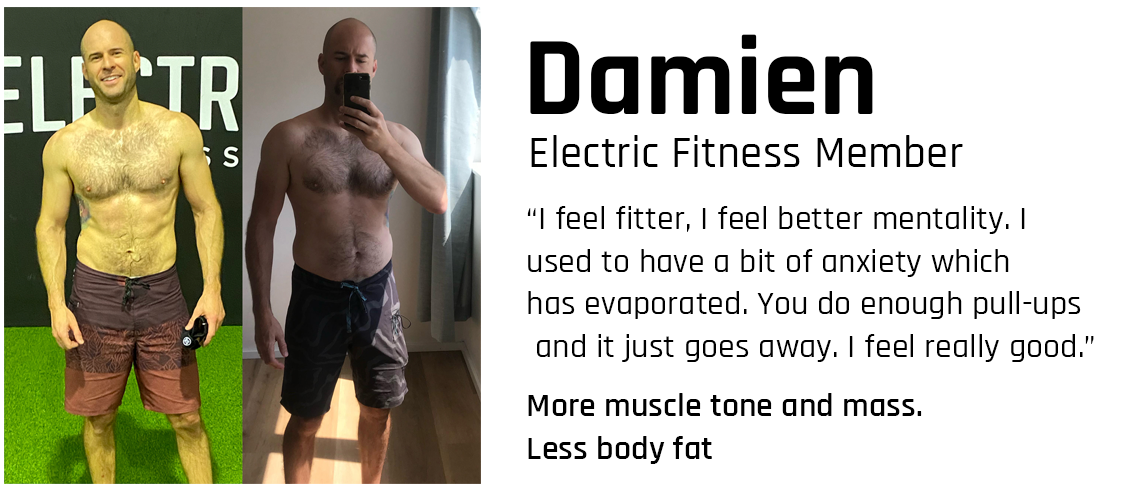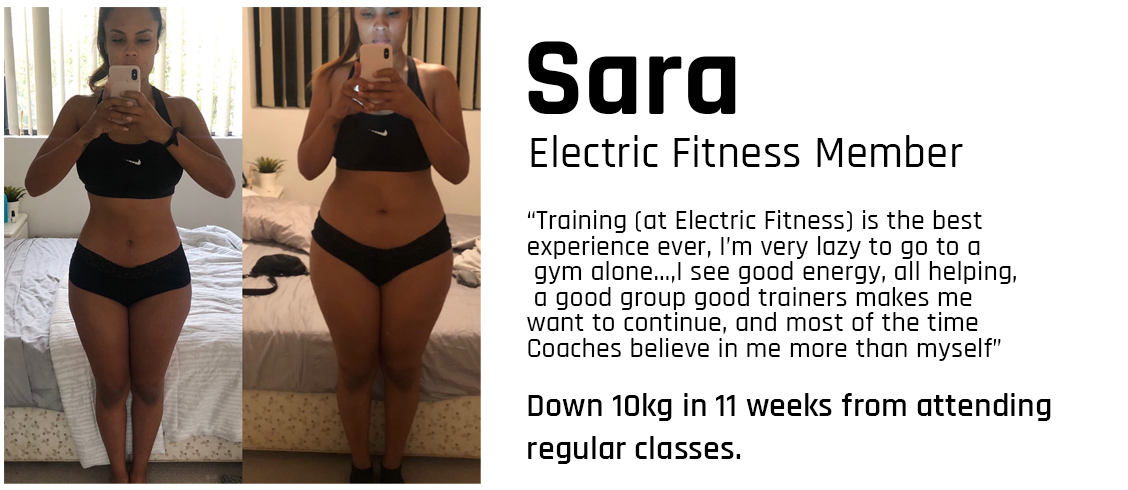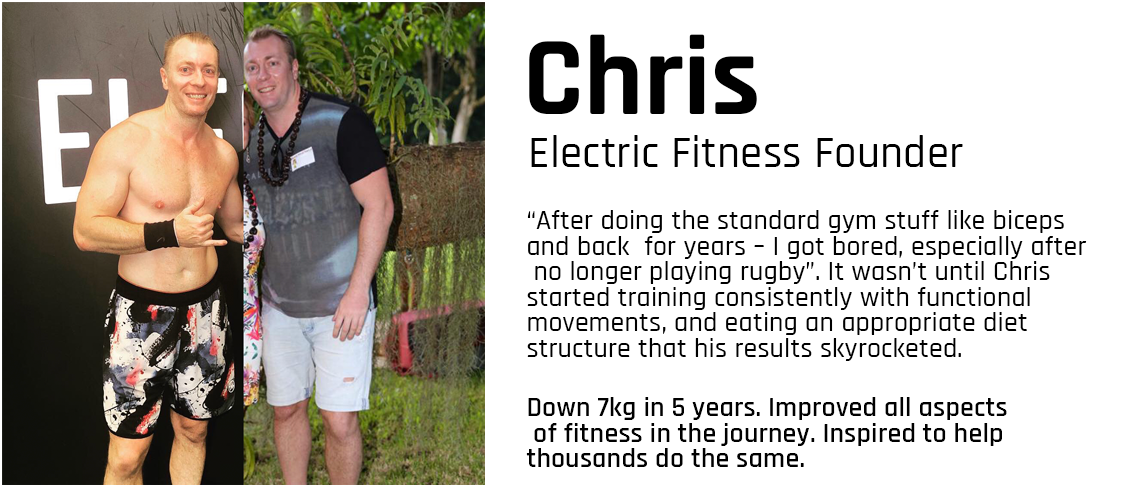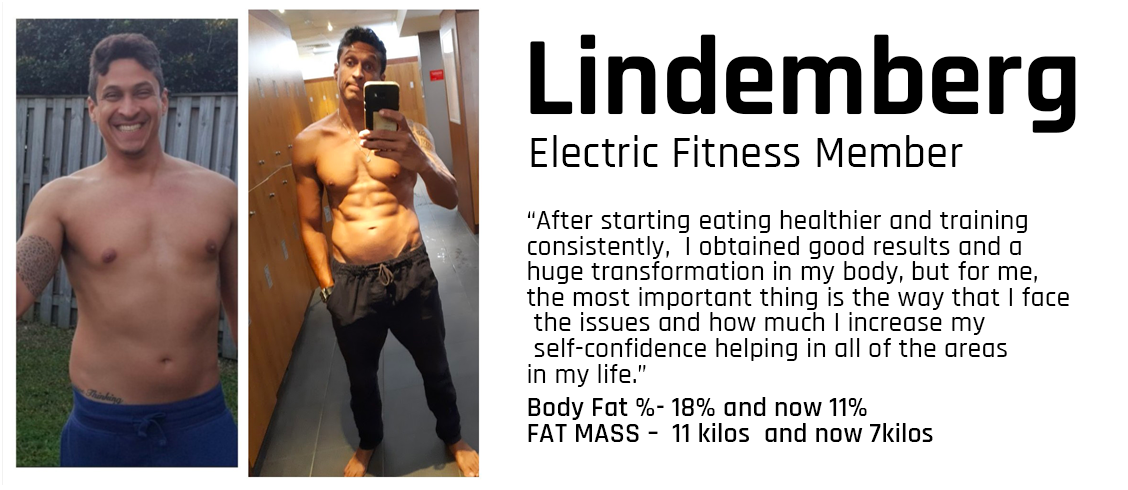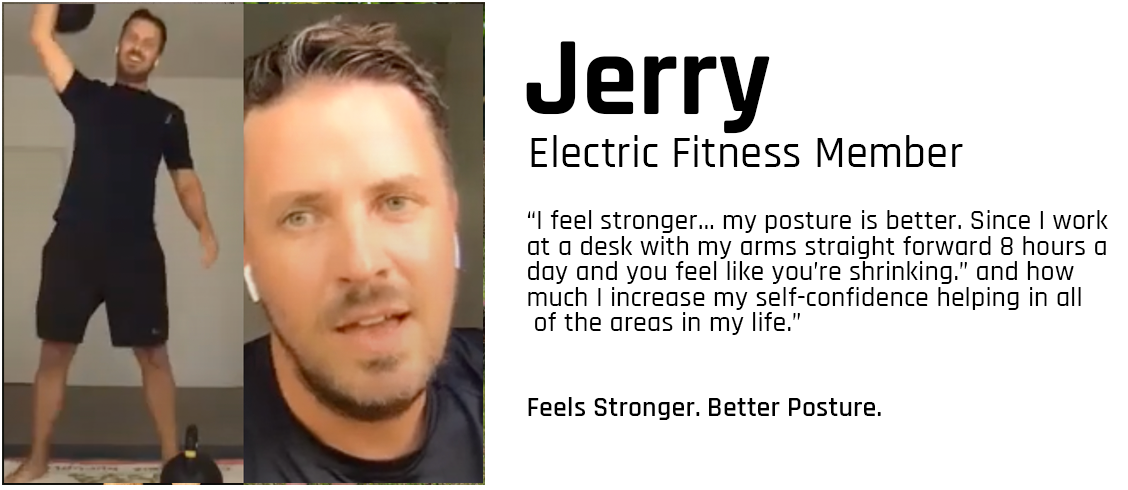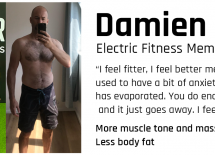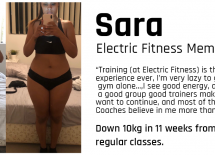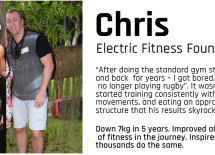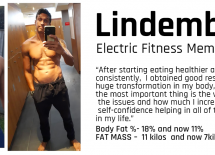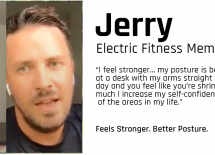 Our happy clients
Check their story

1. Book a call
Schedule an intro chat with one of our friendly team members

2. Meet your coach
Meet your coach and discuss your goals

3. start your training
Get stronger, stay active and become a great role model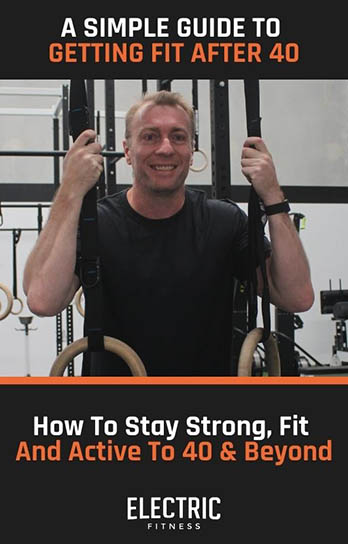 A Simple Guide To
Getting Fit After 40
Get Started With Our Free Guide