Heart rate technology, powered by MYZONE, monitors your heart rate to determine how long and hard you need to work to meet your goals. Just wear the top-rated heart rate belt and start working out in our group classes.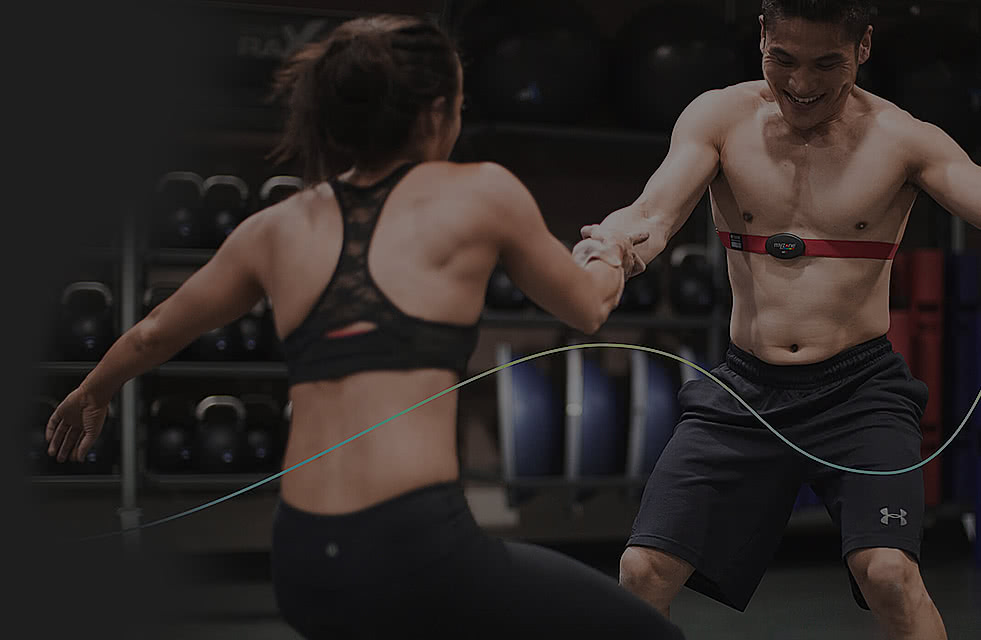 How Does Heart Rate
Technology Work?
Heart rate technology learns your individual fitness DNA and evolves with you as your fitness levels improve. It starts by establishing your minimum and maximum heart rate during your first workouts, as well as noting your workout frequency and average intensity.
Watch your heart rate tile on our TV screens during your workout to determine in real-time if you're hitting the right zones and burning the calories you set out for!
How to read your MYZONE

Tracking
Follow your progress and heart rate with easy to follow colours to ensure you're in the correct zones
Feedback
Receive feedback on your progress in real time to ensure you're burning calories and hitting peak zones!
Personal account
View your training efforts via a personalized free app and online account
Competition
Tracking your efforts allows you to compete with yourself and others in the Myzone community to exceed your fitness goals
App
Keep track of all your training efforts in a personalized app and online account
Accountability
Our goal setting tool will keep you accountable on your fitness efforts
Fat-burn
With the accurate calorie burn feedback and zone tracking, burn more fat!
Social
Connect with other Myzone users at Electric Fitness to stay motivated with a personalized social feed. Share your progress with our community and get fitter faster!
Are you ready to get results?
Get Started Today